The Samsung SmartThings is compatible with a long list of Leviton Z-Wave devices. A complete list can be found at https://www.smartthings.com/partners/leviton. This article is to assist customers with pairing Leviton Z-Wave Plus Certified products.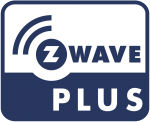 Open the Samsung App:

Before starting your app must be connected to your Samsung Hub.
Press the + in the upper right of the Home Screen to Add a New Device: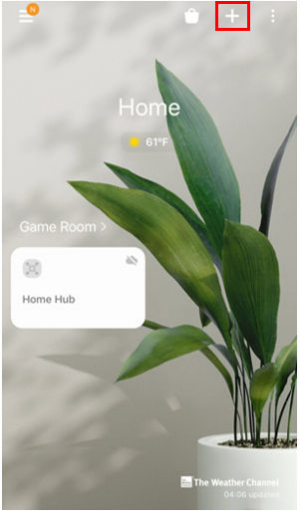 Choose Device:
Choose Leviton: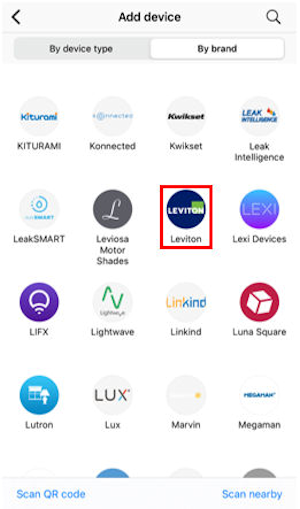 Choose the proper device: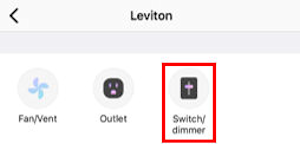 Choose Start: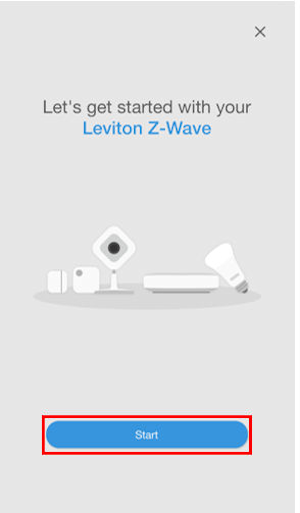 Choose the hub
Choose the room where the Z-Wave Device is located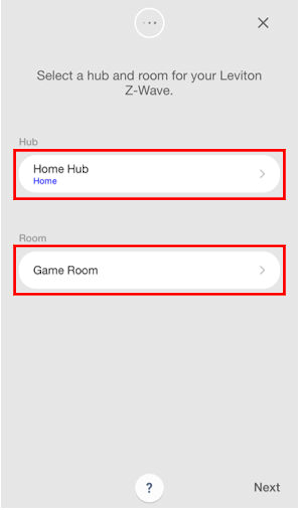 Before hitting next we will prepare the Leviton device to be paired with the Samsung hub.
While not always necessary you can ensure the Leviton device is fully defaulted

Hold the top of the paddle for a total of 14 seconds.

After the first 7 seconds the LED turns amber
The Locator LED will quickly flash red/amber after 14 seconds
Release the the top of the paddle and the device will reset
Before hitting Next place the Leviton device into include mode:
Start with the devices closest to the hub and work your way outward

Enroll only one device at a time

To enter programming mode, hold the top of the paddle (or button) for 7 seconds.

The status light will turn amber, release and the status light will blink.

Tap the top of the paddle (or button) 1 time. The status light will quickly flash green.
Your Leviton Z-Wave device is now ready to learn into the Z-Wave network.
Press Next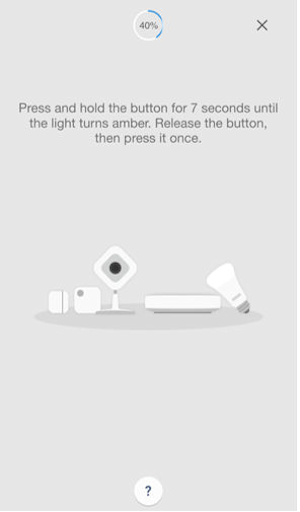 Upon successful addition to network the status light will turn on and then flash green 4 times. If it was not successfully added to the network, the status light will flash red 4 times. In most cases if the device does not learn it is too far from another Z-Wave powered (non-battery) device or the Samsung hub

Please note that Samsung began adding a message when learning any device that does not support S2 security.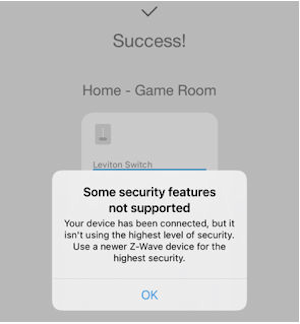 To lean more about this message
Your Z-Wave device has been successfully paired.
You can press Done and test communication by tapping the device on/off.